SRS Blueprinted 411
Just .002" of carbon buildup on the piston top is 0.1cc. Be sure to remove the head and clean any deposits from the combustion chamber and piston top before any race after which the head cc's will be tech'ed.
Written by Erik Kullenberg
Friday, 26 February 2016 08:25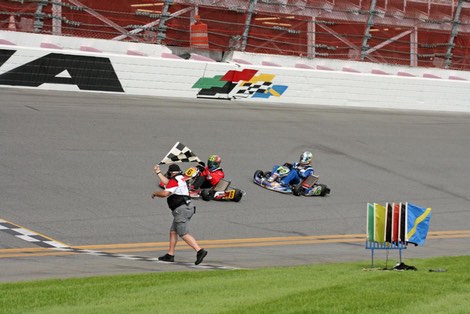 The Stock Honda from SRS gave Rougeou the roadrace power to win WKA'S prestigious Daytona Championships December 29,2015.
Last Updated on Friday, 26 February 2016 08:38