SRS Blueprinted 411
Increasing the octane level does not gain a performance advantage in the S3 spec Hondas, but prevents engine damage from detonation.  Preventing the engine damage from detonation by increasing the octane level of the fuel will keep the current performance level, but reduce the spec Hondas' top end maintenance cost without changing the engine rules.
Written by Erik Kullenberg
Friday, 26 February 2016 08:25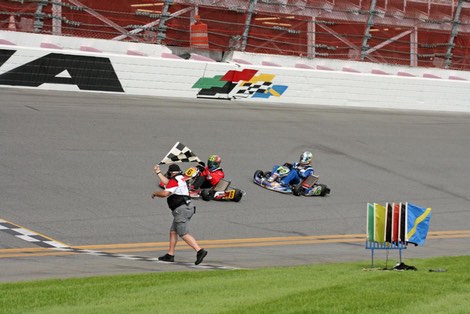 The Stock Honda from SRS gave Rougeou the roadrace power to win WKA'S prestigious Daytona Championships December 29,2015.
Last Updated on Friday, 26 February 2016 08:38