SRS Blueprinted 411
SRS engine packages are tuned to give their best performance at the temperatures and track conditions they will actually encounter. An engine can be tuned to make an impressive dyno "trophy pull" for bragging rights by running the engine at less than operating temperature on a cool dry day.
Written by Erik Kullenberg
Friday, 26 February 2016 08:25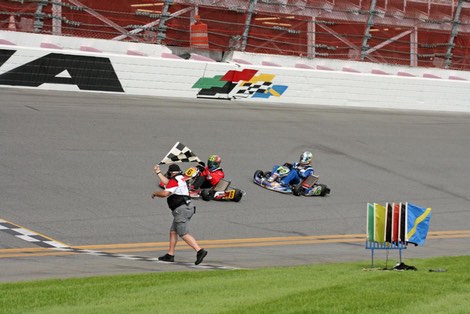 The Stock Honda from SRS gave Rougeou the roadrace power to win WKA'S prestigious Daytona Championships December 29,2015.
Last Updated on Friday, 26 February 2016 08:38